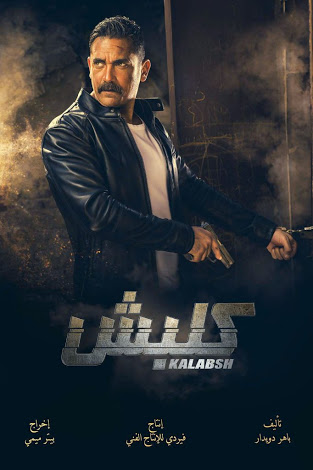 In an iftar on Wednesday evening, Batch 99 of the Police Academy celebrated with actor Amir Karara his Ramadan TV series "Kalabsh" which recounts the story of a police officer who has been subjected to injustice.
The police officers carried Karara over their shoulders and expressed their appreciation to his role in the series.
The series recounts the story of a police officer who was subjected to injustice by a businessman, politicians and some MPs who fabricated murder charges against him. He escaped from prison to prove his innocence.
Karara won the love of all police officers as the series is the only work of art which did not promote the police apparatus's bad reputation, said one of the officers.
Karara commented on the reactions of the police officers toward the series saying that they were very big, and his phone was filled with congratulatory messages from many officers who thanked him for promoting a good image of police through the character of Salim al-Ansari.
Meanwhile, , Karara stressed that the series is not intended to beautify the image of the Ministry of the Interior, but to give an example of honest officers who treat people with respect.
A security source said that the series conveyed the closest true image of police officers who have firm principles and faith, and who sacrifice their lives to protect the homeland without paying attention to anything else. A police officer carries out his duties with gladness, the source added.
Edited translation from Al-Masry Al-Youm