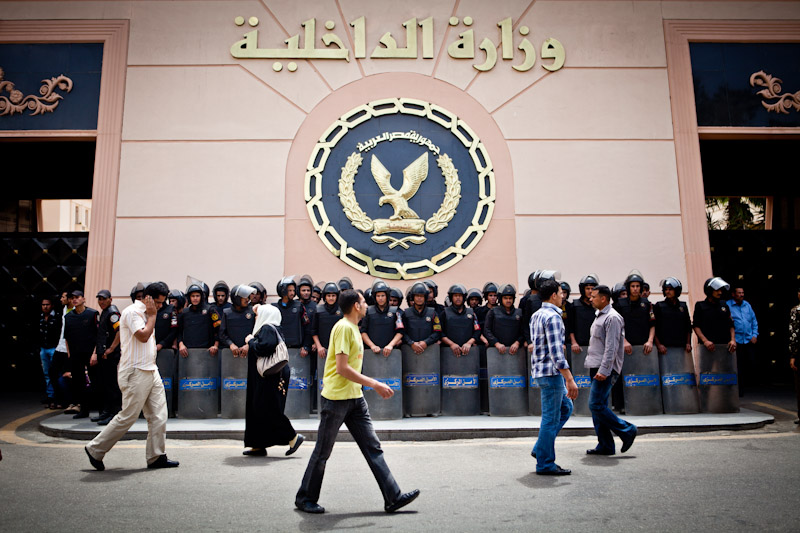 Hundreds of policemen protested on Sunday in front of the Sharqiya security directorate, demanding the dismissal of Interior Minister Mohamed Ibrahim and his deputies.
The protesters expressed their support for President Mohamed Morsy and called for the annulment of the supplement to the Constitutional Declaration, which was issued by the ruling military council in June.
"The Interior Ministry still insists on underestimating the intelligence of the lower-ranking police personnel by manipulating the department's budget and announcing fake pay raises," demonstrators claimed, referring to the increasing gap between bonuses awarded to senior officers as opposed to lower-ranking policemen.
They added that the families of lower-ranking policemen currently don't have the right to access healthcare at military hospitals, nor are the policemen armed with personal weapons, as they should be according to the ministry's rules.
The demonstrators held banners reading, "The general union for police personnel in Sharqiya calls for purging the ministry from followers of Habib al-Adly [former interior minister]." They also held banners supporting the president and demanding that Ibrahim be fired.
Edited translation from Al-Masry Al-Youm