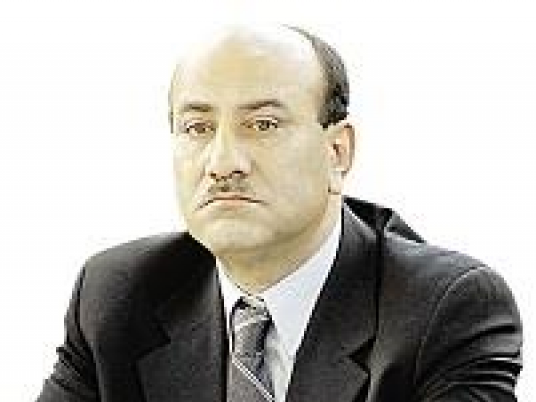 Political parties and MPs have reacted differently to the presidential decision to dismiss Hesham Geneina from his position as chief of the Central Auditing Organization (CAO). While some slammed the decision, others agreed that Geneina abused his position and the rights of Egyptians.
Mohamed abul Ghar, head of the Social Democratic Egyptian Party, believed there was an element of mystery surrounding the incident. With suspicions raised, people will now make connections between the dismissal and corrupt figures from the era of former President Hosni Mubarak, Ghar predicted.
Ghar objected to the dismissal having come before parliament discussed Geneina's remarks on corruption, and indeed before Geneina had been given a chance to defend his polemic comments.
"How was he sacked before it was decided whether his remarks were accurate or not? And who decided he was wrong?" Ghar questioned.
Medhat al-Zahed, acting president of the Socialist Popular Alliance Party, said the amendment made by President Abdel Fattah al-Sisi in 2015 allowing him to dismiss heads of regulatory bodies will have a negative impact on all regulatory authorities later on.
After the dismissal of Geneina, heads of regulatory authorities will obey the wishes of the executive powers to avoid meeting a similar career fate to Geneina, Zahed predicts.
Dismissing the head of the biggest regulatory authority in Egypt this way raises questions over Sisi's demands to fight corruption, Zahed observed. The incident could affect the return of investors to Egypt, and will certainly have an effect on the Egyptian economy.
Meanwhile, head of the Karama Party Mohamed Samy wondered, "Did the prosecution grant itself the right to prove that Geneina deserved to be sacked? I do not oppose the prosecution's statement, but the judiciary is the only authority that should decide if Geneina was guilty." Sisi should have awaited the court's verdict before taking action, Samy asserted.
MP Diaa Eddine Dawoud regrets the dismissal of Geneina before a parliamentary committee had been formed to check the figures quoted in his reports.
Yasser al-Hodeiby, a Wafd Party figure, was baffled by the bizarre statement of prosecution. He said it did not include the accusations levelled against Geneina and did not summon him for investigations.
The presidency, according to Hodeiby, should have clarified in a statement the main reasons behind the dismissal. "The presidency should have awaited the outcome of Geneina's interrogation before sacking him," he concluded.
On the other hand, MP Salah Hasaballah supported the dismissal, saying the former chief auditor did an injustice to his role and to the Egyptian people when he disclosed reports containing inaccurate figures. The confusion this could cause — especially in the media — was a breach of ethics and reliable practice.
Edited translation from Al-Masry Al-Youm