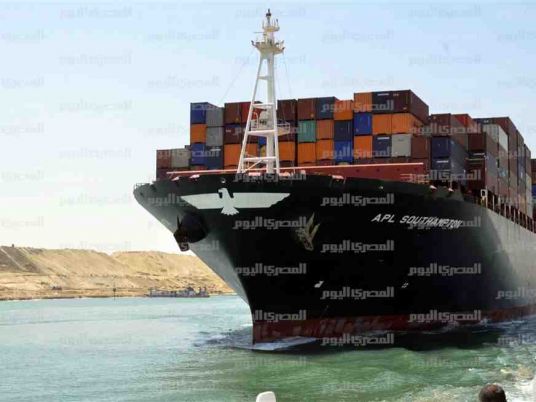 Navigation on the Suez Canal was disrupted Wednesday when a pontoon sank at the 73km point of the main waterway, sources in the Suez Canal Authority said.
A vessel was towing two pontoons coming from Port Said and heading to Ismailia; the tow rope was cut which caused one of the barges to sink, the sources added on condition of anonymity.
The sources said the first northwards convoy coming from the Mediterranean Sea heading to the Red Sea was redirected to cross from the New Suez Canal, causing a delay in the crossing of the southwards convoy from the Red Sea.
Rescue teams are searching for the sunken barge in the canal's depths, in order to retrieve it and resume full operation in the main waterway.