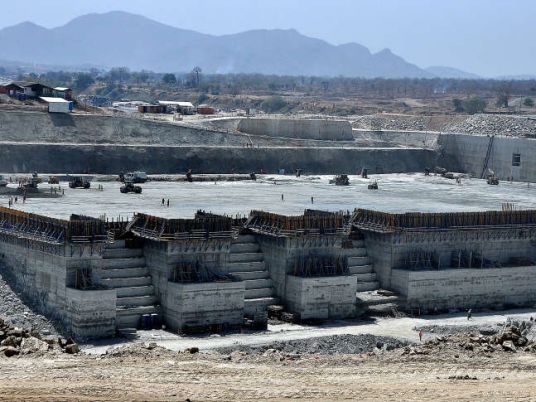 Over the past three days, the 14th round of meetings of the Tripartite National Committee on studying the Renaissance Dam effects on the Nile watershare were held in Addis Ababa with a possible failure in negotiations looming.
Specialists from Egypt, Sudan and Ethiopia participated in the meetings.
The Egyptian Ministry of Irrigation said in a statement on Tuesday that some remaining unresolved points will be discussed later, without announcing the date and place of the new meeting, which was described by sources concerned with the Nile water file as a failure in negotiations on the Dam studies.
The current stage is where technical details on the method to be followed in conducting studies on the Dam are determined, said the sources.
During the 14th round, observations by the three countries on the draft preliminary report submitted by the French Consultative Office in late March were discussed.
The report prepared by the French consultant firm in March was on the studies conducted by the firm on the hydrological, hydraulic, environmental and economic impact of the Dam.
During the meetings, the positions of the three states were clarified on the consultant's understanding of the terms of reference in the studies. The list of data required by the consultant firm to start studies were reviewed by the three countries as well during the 14th session, the sources mentioned.
They agreed during the meetings on the mechanism and methodology of data exchange and verifying with the consultant, the sources added.
The Ethiopian side was intransigent toward Egyptian options during the Tripartite Committee negotiations, especially on the period of filling the dam lake with Nile water, expected to minimize Egypt's annual share of Nile water, Sudanese sources told Al-Masry Al-Youm.
Ethiopia maintained an inflexible position as well toward the mechanism of running the dam, disregarding Egypt and Sudan's needs of water, the sources added.
The Ethiopian side is attempting to prolong negotiations on the terms of reference and technical studies until the completion of the dam construction and the start of operation – this is in violation of the agreement of principles signed by the heads of the three countries in the Sudanese capital Khartoum in March 2015, the Sudanese sources added.
Edited translation from Al-Masry Al-Youm