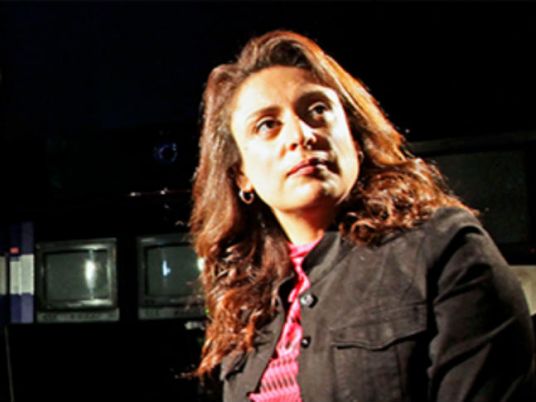 Lawyer Tareq al-Ewady posted on his Facebook page Wednesday that presenter Mona Iraqi was arrested for filming in a school without a permit.
The school's principal reportedly filed a claim against Iraqi saying she filmed inside the Al-Masriya school complex in the 10th of Ramadan City without a permit. The claim was filed on 16 February.
The Al-Masriya school page on Facebook said one of Iraqi's companions assaulted a security guard at the school. The administration susequently called the police who arrested her at the school.
The school later published photos of Iraqi during her interrogation on its page.
Iraqi, meanwhile, denied in a statement to Al-Masry Al-Youm that she knew about the claim filed against her or that she had been interrogated.
"We put out a press report about the fraudulent activities of the Al-Masriya Integrated School with regards to the American Diploma certificates, so the headmaster accused me of filming without permission," Iraqi added.
Iraqi stressed that she was the one who filed a claim against the school headmaster and not vice versa, as the school alleged.
Iraqi's controversial journalistic tactics came to light in December 2014, when she aired a video on her program on the channel Al-Qahera wal Nas. In it she accompanied police during the arrest of 21 men in a public bathhouse over debauchery charges. Ewady was the defendants' lawyer and the men were later acquitted by the Azbakeya Court.
Edited translation from Al-Masry Al-Youm