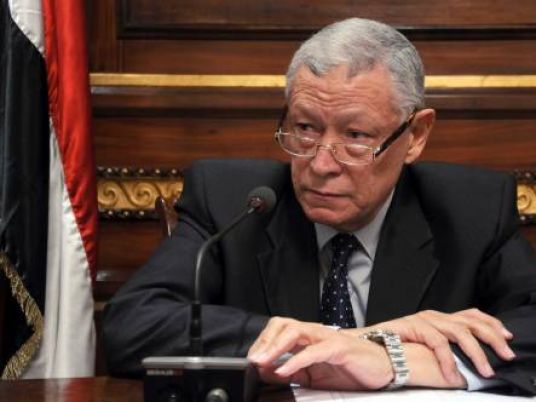 Presidential Adviser for the Constitutional Affairs Ali Awad said on Saturday the administration does not intend to issue a supplemental constitutional declaration or amend the roadmap.
Awad addressed concerns over Article 162, which states that if parliamentary elections coincide with the vacancy of the president of the republic's office, the priority should be for the presidential elections.
In this case, Awad said, Article 162 does not apply to the current situation because there is a president.
Awad said in an interview over the phone with talk show host Hona al-Asema on CBC network that the roadmap could only be modified in case the 50-member committee introduced amendments to it in the transitional articles of the draft constitution.
Edited translation of Al-Masry Al-Youm