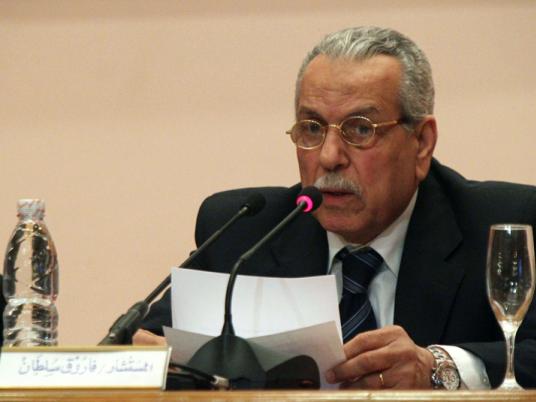 Farouk Sultan, chairman of the Presidential Elections Commission, on Thursday banned all forms of direct and indirect campaigning, whether visual, audio, print or electronic, in times other than those determined by the commission.


Sultan's decision is effective from Wednesday until 30 April, after which date campaigning would be allowed until 20 May.
 
He also said that violating advertisements would be removed at the expense of the respective candidates.


Sultan announced last month that the presidential election, the first since the ouster of Mubarak, would take place on 23 and 24 May, and candidacy applications would be accepted from 10 March until 8 April. Egyptians living abroad would vote from 11 to 17 May.
But in a statement to Al-Masry Al-Youm, commission secretary general Hatem Bigato said there is no provision in the law that gives the commission the right to exclude any candidate from the race for violating the campaigning rules or committing any crime.
"If a candidate commits a crime, he would be brought to trial like any other person," he said. "Should he be convicted and deprived of his political rights, the commission can exclude him."