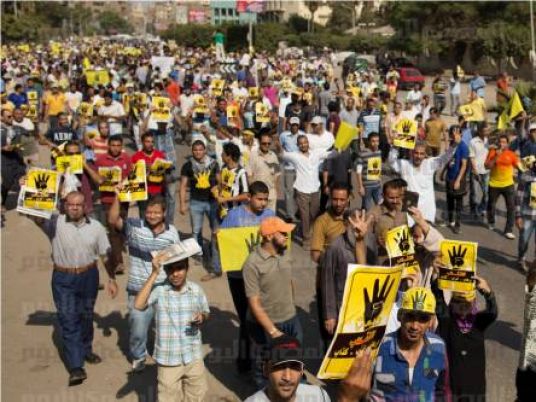 The National Alliance to Support Legitimacy called for marches in Cairo and Giza on Firday under the slogan "Friday of Durability."
According to a Muslim Brotherhood source, pro-Muslim Brotherhood students at different universities set a plan to storm Rabaa al-Adaweya and Nahda squares in the coming few days.
The source added marches planed for Friday would kick off after Friday prayers from different mosques in Cairo and Giza heading to Ettihadeya presidential palace, Roxy Square, Qobba Palace and other squares.
Students who belong to Al-Azhar University Salafist Front announced taking part in protests over the coming week under the slogan the "Week of Durability." The students added they would continue protests until Al-Azhar Grand Sheikh Ahmed al-Tayyeb and Azhar University Head Osama al-Abd are dismissed.
Edited translation from Al-Masry Al-Youm