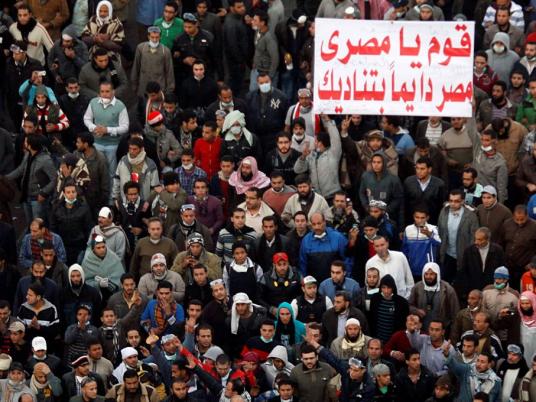 On Sunday, the pro-Mohamed Morsy National Alliance to Support legitimacy called on its supporters to commemorate the first anniversary of Morsy's receiving of the 2012 draft constitution from the Constitutional Assembly, headed by Hossam al-Gheriany.
The protest is aimed to be under the title, "The draft of the coup is void. We will restore our Constitution."
The alliance described the 2013 draft constitution as a black document, made in the dark against the 25 January revolution and against the masses of the people and their will and rights.
The alliance statement considered the start of the final voting of the 2013 draft constitution to be "absurd."
Edited translation from Anadolu Agency