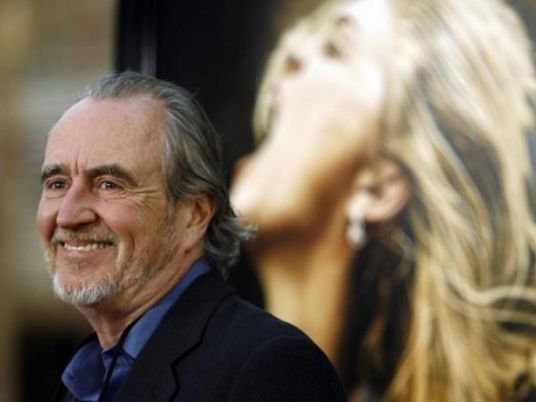 Prolific horror filmmaker Wes Craven, who directed the slasher classic "A Nightmare on Elm Street," died on Sunday afternoon, his family said in a statement. He was 76.
Craven, who was also behind the 1990s horror hit "Scream," died surrounded by his loved ones at his Los Angeles home after suffering from brain cancer, the family said.
"It is with deep sadness we inform you that Wes Craven passed away," the family said. "Our hearts are broken."
Craven suffered from ailing health over the past three years, but continued to work on projects including several television shows, a graphic novel and a new film, "The Girl in the Photographs," which is set to premiere at the 2015 Toronto Film Festival next month.
Craven, born in Cleveland, shot to fame, at least among horror film fans, with his first feature, "The Last House on the Left," which has achieved cult classic status over the decades. He moved into film work after spending a few years as a college professor.
Other horror films also now deemed classics quickly followed, including "The Hills Have Eyes" and "Swamp Thing." But it was with 1984's hit "A Nightmare on Elm Street" that Craven rose to the top of the genre.
The film, which cost less than $2 million, starred Robert Englund as Freddy Krueger, a clawed villain who torments a group of youths through their dreams, was a box office bonanza earning some $25 million, and spawned eight sequels, as well as a television series and novels.
In 1996, he struck box office gold again with "Scream," another teens-in-peril slasher film which also satirized the genre. Craven directed three more "Scream" films over the next 15 years.
He broke from the genre in 2005 with "Red Eye," a well-received airline thriller that starred Rachel McAdams.
Craven was awarded lifetime achievement awards by the New York City Horror Film Festival and the Academy of Science Fiction, Fantasy & Horror Films, according to the Internet Movie Database.
Tributes poured in for the film director, writer and producer over social media as news of his death spread.
"Today the world lost a great man, my friend and mentor, Wes Craven. My heart goes out to his family," actress Courteney Cox, who starred in Craven's 1996 "Scream" and appeared in the franchise's three subsequent films, posted on Twitter.
Actress Rose McGowan, who was also featured in the original "Scream," said on Twitter: "Shedding tears now. A giant has left us."