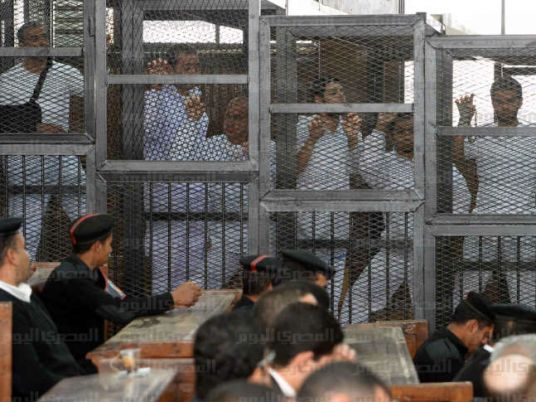 Adel Fahmy, brother of the journalist Mohamed Fahmy, a Canadian of Egyptian origins who is involved in the lawsuit known as 'Marriott Cell' said "prosecution requested LE1,200,000 to hand in the CDs of evidence to lawyers to prepare for their pleading."
"We respect Egyptian judiciary, but what happened today is indescribable injustice," he added.
During a talk show aired on the privately-owned Al-Youm TV channel on Monday, Fahmy said, "my brother is a professional journalist. He earned many awards. He is far from joining any banned group like the Muslim Brotherhood. He is a patriotic person and took part in 30 June revolution. All the accusations are unreasonable."
"Mohamed had permission since he worked for CNN. He hadn't gotten his new authorization yet after he got a new job with Al Jazeera English due to the slow-paced process, so they arrested him," he said.
"My brother was imprisoned at Aqrab prison for a month and half. He had a simple suffering at his right shoulder. It then turned to a chronic problem, which is a very hard penalty," he added.
Edited translation from Al-Masry Al-Youm