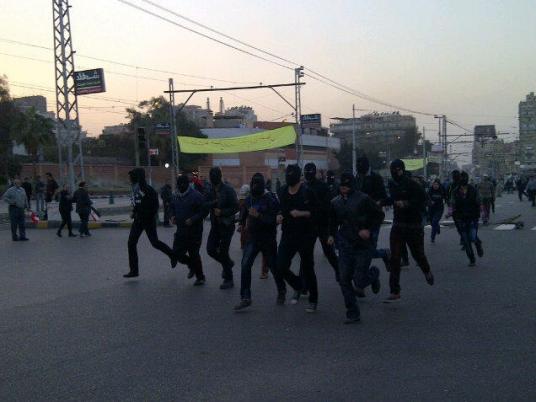 Prosecutor General Talaat Abdallah has sanctioned widespread surveillance measures targeting the Black Bloc, a largely unknown group of masked protesters that first appeared at demonstrations marking the second anniversary of the 25 January revolution.
As part of these measures, the Interior Ministry and the General Intelligence Service have started monitoring all websites run by the group, searching for content that may encourage violence and attempting to identify the page administrators, said prosecution spokesperson Mostafa Duweidar.
The prosecution defined the Black Bloc as a terrorist group following incidents of sabatoge that were blamed on the masked protesters. Abdallah issued new security measures targeted at the group in order to apprehend its members, and prevent media outlets from promoting its doctrine, Duweidar said.
The Black Bloc has claimed responsibility for certain assaults on police forces in street clashes around the country since 25 January 2013.
Edited translation from Al-Masry Al-Youm