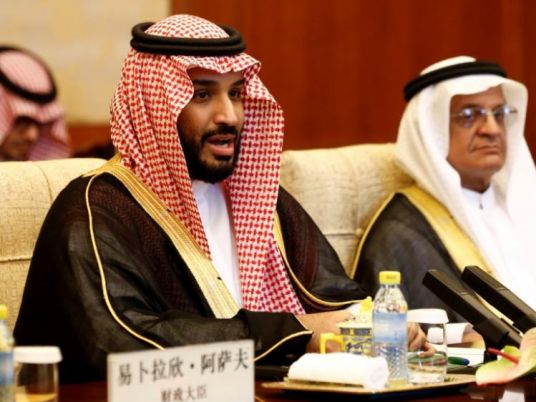 Saudi Arabia's Deputy Crown Prince Mohammed bin Salman and Russian President Vladimir Putin, who together have worked to cut oil production, are to meet in Moscow late on Tuesday.
The two were instrumental in a successful global deal which saw oil production curtailed by 1.8 million barrels per day as part of efforts to prop up prices and reduce bloated inventories.
Kremlin spokesman Dmitry Peskov confirmed at a conference call with reporters their meeting would take place later on Tuesday.
Last time they met in China in September on the sideline of the G20 summit.
Al Arabiya TV said they will discuss the Syrian conflict, while four cooperation agreements are expected to be inked between Saudi Arabia and Russia.
Earlier on Tuesday, Russian Energy Minister Alexander Novak met his Saudi counterpart Khalid al-Falih and discussed situation on global oil markets.
The meetings take place following the agreement by the Organization of the Petroleum Exporting Countries and other large global oil producers led by Russia too extend oil output cuts by another 9 months.
Reporting By Aziz El Yaakoubi in Dubai, Maria Tsvetkova and Vladimir Soldatkin in Moscow; Editing by Jeremy Gaunt