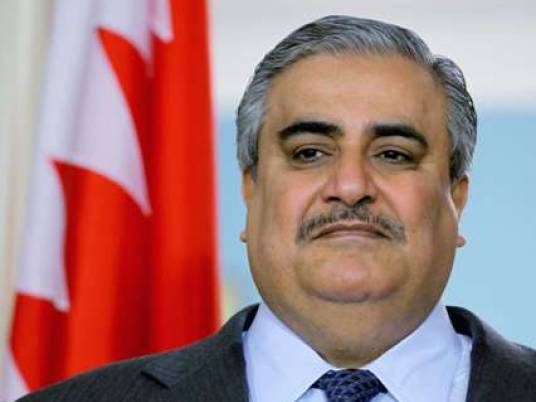 Qatari officials have urged Muslim Brotherhood leaders to end sit-ins in Cairo, a source close to Qatari Foreign Minister Khalid bin Hamad said, stressing the Gulf state is working hard to help Egypt pull itself out of political crisis.
The Qatari delegation visiting Egypt, headed by the foreign minister, arrived in the country to meet with Brotherhood leaders in an attempt to contain the crisis.
The source, speaking on condition of anonymity, told Al-Masry Al-Youm that Qatar is trying to persuade the Muslim Brotherhood to disperse its month-long sit-ins in exchange for the release of Islamist prisoners and a seat at the negotiating table with other political groups.
Qatar's foreign minister reportedly met with the Brotherhood's Deputy Supreme Guide Khairat al-Shater in Aqrab prison, accompanied by Deputy U.S. Secretary of State William Burns, European Union (EU) Special Representative for the Southern Mediterranean Bernardino León and UAE Foreign Minister Sheikh Abdullah bin Zayed.
The meeting was said to have lasted an hour.
Shater and the Qatari Foreign Minister reportedly spoke alone for 30 minutes, the source claimed, during which time the Brotherhood leader stressed the need for Qatar to seek his release, as well as those of other Islamists jailed by Egypt's interim administration.
The source stressed that Qatari mediation in Egypt hinged on the condition that Brotherhood leaders were released when sit-ins were dispersed and Islamist protesters accepted that Morsy would not return as president.
The same delegation is scheduled to meet the Muslim Brotherhood's Freedom and Justice Party chief Saad al-Katatni in prison.
It is also likely to meet with Brotherhood Supreme Guide Mohamed Badie to discuss the future of the group in Egyptian politics and to convince him to end the pro-Morsy sit-in.
Edited translation from Al-Masry Al-Youm