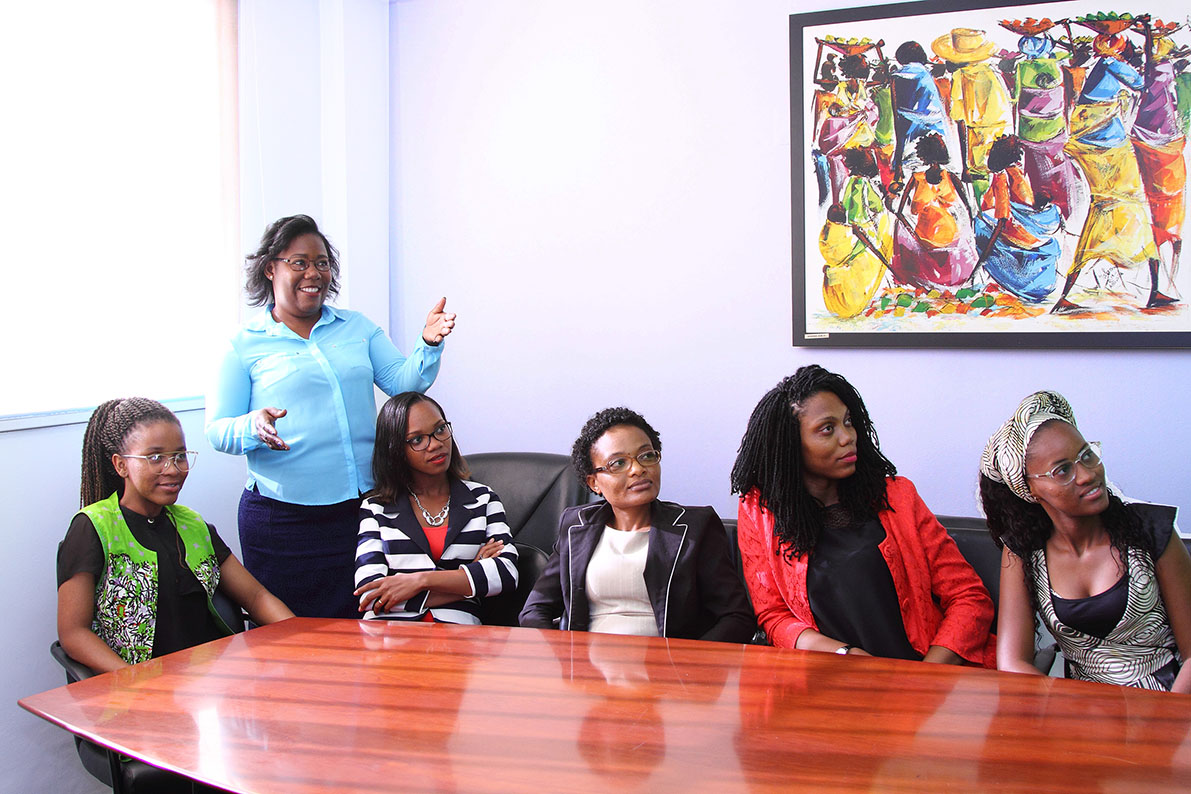 By Martins Chambassuco for Expansão
Verónica José has an impressive resumé and considerable experience in social activism.
During the past two decades, she has transformed the lives of thousands of Angolans through micro financing projects in some of the poorest and most remote parts of the nation.
Already some 20,000 people, mostly women, have benefited.
Back in 1991, when she was just 19 years old and armed with only a degree in accounting and auditing, José ventured into the depths of Angola's civil war zone.
Millions had fled Luanda seeking safety, and José came across village after village of women—all the men and boys were off fighting.
At the time, she was working for the non-governmental organization Development Workshop (DW), and her mission was to provide microcredit loans to the communities left behind. The idea was to give women tools to help them turn their informal activities into businesses in order to help them put food on the table.
In 1995, DW conducted an informal survey that resulted in a programme to help women launch commercial ventures; this first microcredit programme was sponsored by the French Embassy.
"People were sceptical," said José. "They thought the money would be lost because the women wouldn't repay it." Experience revealed the contrary, however, and the group has grown from 15 to 60 women.
Thanks to these positive outcomes, DW was able to obtain more funding, this time from the British government. This led to the formation of the Sustainable Subsistence Programme (SSP), which was supported by three NGOs: DW, Care International and Save the Children.
In 1999, a Zimbabwean specialist came on board to train microfinance programme managers; Verónica José was the first to complete the training.
"Those were difficult days," acknowledged the activist and entrepreneur. They didn't know the people involved, so it was risky. "During that phase, the project expanded beyond the Roque Santeiro market in downtown Luanda, and we developed more informal markets in the suburban areas," she said.
At the end of 2000, the Sustainable Subsistence Programme arrived in Huambo, thanks to Verónica's determination. Located about 600 km southeast of Luanda, it was in a war zone.
Her father pleaded with her not go; the city was destroyed and had no infrastructure. To deter her, family and friends warned that in the southern region of the country, people didn't have a business culture and that she was wasting her time.
"I knew that it would be a challenging situation, especially because I'm a woman," she said. But she also knew that people in Huambo needed the help of Kixi Crédito, so she ignored their advice, left her two young children with her parents and set off to do her job.
Kixi Crédito is an institution that grants microcredit—a maximum of one million kwanzas, the equivalent of 3.9 EUR—to people who want to start or develop a business, even an informal business. Funds are distributed and repayment periods are defined according to the client's capacity to manage their business.
"We have two types of clients, individuals and groups," said José. The client must commit to repay the loan and have the capacity to develop the business and improve the life of the community. "In the case of a group, say one made up of three members, they must all guarantee the loan. This means that if one of them can't repay his or her share, the others repay it for him or her. This brings a sense of unity
to the community."
Looking back, she said that Huambo "was the greatest adventure of my life."
There was a lot of tension, but the most important thing was that communities there proved capable of running businesses and making the best use of the funding. The repayment rate reached 90 percent.
After three years in Huambo, José returned to Luanda with a portfolio of more than 15,000 clients.
She was then promoted to credit operations assistant, and 10 years ago, she became manager of human resources.
The team has grown, as has the number of branches.
Despite her important job in administration, she misses direct contact with clients and the challenges of those early days.
"That is my essence, my DNA," she said. "In Angola, there was no institution geared to microfinance. We were the first to believe in people, to assert ourselves in what has become an increasingly competitive
market."
https://www.kixicredito.com/