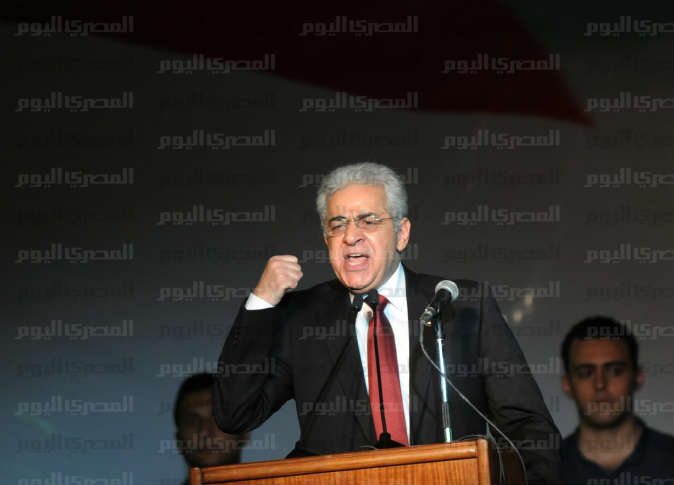 Former presidential runner Hamdeen Sabbahi has said that boycotting the country's anticipated parliamentary elections would be an action of
"cowardice" and "weakness."
"We are studying preparations for the parliament elections," Sabbahi, who lost May elections to President Abdel Fattah al-Sisi with nearly 3 percent of votes, told supporters during a gathering at his hometown in Kafr al-Sheikh.
Sabbahi had defied calls by his supporters to withdraw from the May presidential elections to protest alleged violations against his representatives at polling stations.
"People now do not accept revolutionary talk because they believe it (the revolution) stands in the way to his daily needs, including security and breadwinning," Sabbahi said.
Former interim president Adly Mansour approved the law regulating lower house elections earlier in June. Elections are predicted to be held next autumn.
Edited translation from Al-Masry Al-Youm