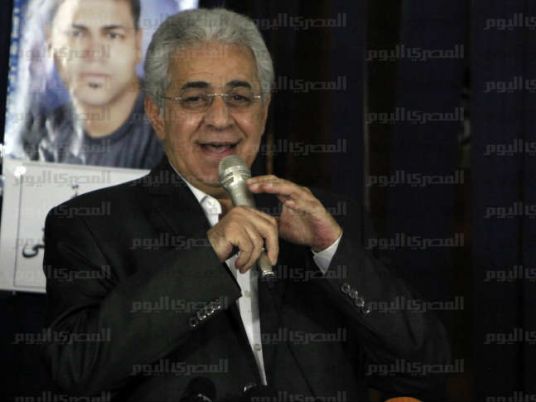 Hamdeen Sabbahi, the founder of the popular trend, said that the protests law is unjust, unconstitutional and "stupid" because it has not put an end to violence nor achieved stability.
"It victims are the youth of the January and June revolutions, and its continuation is a crime," he tweeted on Sunday evening.
Sabbahi previous said during his presidential campaign that he would put an end to the law.
The protest law has come under heavy criticism from the international community and human rights groups. The law requires demonstrators to first request permission from the Interior Ministry and allows the ministry to jail protesters if the protest is not approved by the state.
Edited translation from Al-Masry Al-Youm