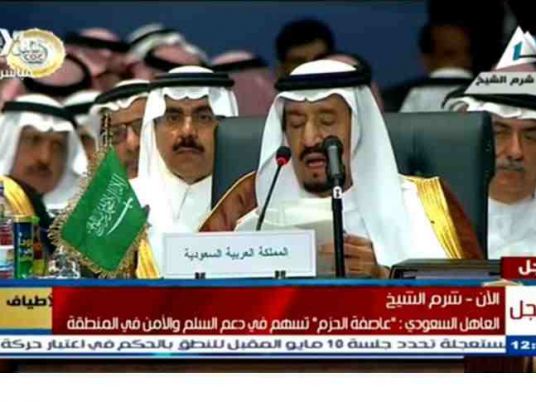 Saudi Crown Prince Mohammed bin Salman will arrive in Egypt on Thursday, where he will meet with President Abdel Fattah al-Sisi and several officials to discuss bilateral relations between the two countries, as well as a number of regional issues.
The Royal Court of Saudi Arabia said in a statement Wednesday evening: "Prince Mohammed bin Salman bin Abdulaziz Al Saud: the crown prince, Second Deputy Prime Minister and Minister of Defense headed to the Arab Republic of Egypt, on Thursday, on a work visit, during which he will meet president Sisi and a number of officials in Egypt to discuss relations and aspects of cooperation between the two brotherly countries."
Prince Mohammed bin Salman's visit to Cairo is of particular importance at this stage where there are dangerous developments at the regional level due to turmoil in many Arab countries, an Egyptian diplomatic source said.
The source added that the visit aims to discuss a number of bilateral and regional issues, including developments of the war in Yemen.
The officials will discuss with the Saudi crown prince bilateral relations between the two countries on the political and regional levels and in economic terms, as well as a discussion on economic relations, the source mentioned.
Edited translation from Al-Masry Al-Youm