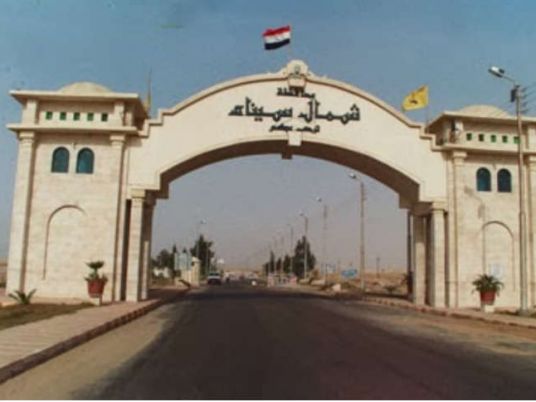 Security troops closed all main, side and mountain roads leading to South Sinai on Sunday as part of preparations for the international economic summit, which will start on Friday in Sharm el-Sheikh.
Security sources said the main and side roads are partially closed, while mountain roads are completely sealed. Measures have been taken to check the vehicles and identity cards of citizens in efforts to prevent potential terrorists from infiltrating into South Sinai.
Security measures, according to the sources, have also been taken at the border strip of Gaza, the Mediterranean coasts of Rafah, Sheikh Zuwaid and Arish cities, as well as at the entrances and exits of the province and the international coastal road in North Sinai. Chalets and residential apartments have also been inspected.
Meanwhile, military jets have been combing the area above North Sinai and raids have been carried out by land troops.
A statement by the military revealed that raids launched by the Armed Forces in Sinai over the past week have left 70 extremists killed and 23 others injured.
Security also thwarted an attempted ambush using a minivan in Sheikh Zuwaid. The vehicle was destroyed and the militant in it was killed.
Over the past week, several wanted suspects have been arrested. Shelters and vehicles used by militants have also been destroyed, and weapons seized.
The suspect who was accused of burning the Mar Girgis church in Arish during the 30 June revolution incidents, was also arrested and referred to prosecution for investigation.
Edited translation from Al-Masry Al-Youm