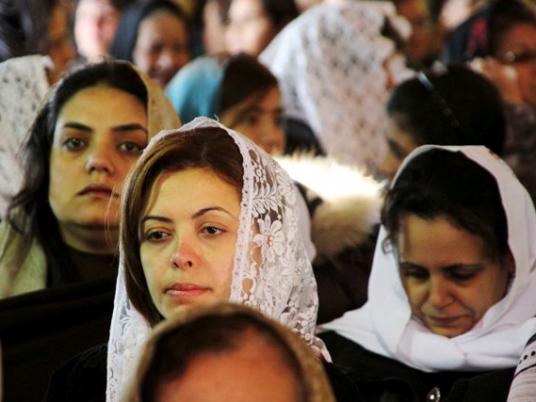 The Port Said Stadium violence trial has been adjourned to 9 June when the court will hear prosecution witnesses and review footage of the incident.
During Thursday's hearing a Central Security Forces (SCF) official defended the performance of his forces during the bloody incident in which 74 people were killed following a football match between the Ahly and Masry football teams.
During his testimony before the court presided over by Justice Sobhy Abdel Meguid, Mohamed Hesham Mohamed Sayed, deputy general of the Qana Central Security Directorate, defended his men against claims that the CSF failed to protect the fans.
Defense lawyer Niazi Mostafa Ibrahim accused Sayed of inadequate performance and failing to protect the fans at the game. He said the witness dispatched a mere 450 recruits for the protection of over 20,000 spectators, in addition to his instructions to the recruits concerning avoiding the use of violence even to protect lives.
Sayed defended his actions by claiming the number of deaths would have risen to 740 if the CSF had used riot dispersal techniques such as the use of police batons.
He went on to say that a meeting at the Port Said Security Directorate was held on 30 January to determine the security tasks during the game. He added that his request for security and riot dogs was rejected because of human rights associations, and that he also requested that all doors be secured from the inside and outside, as well as limiting the number of fans allowed to attend the game.
Sayed added that on the day of the match, 17 security teams and five armored microbuses were sent from the East Delta district to the Port Said Stadium, and that as soon as the Ahly fans arrived he heard fireworks, flares and stone throwing. He continued by saying that Masry fans began throwing fireworks, flares and stones at the Ahly fans as soon as they descended on to the pitch.
"At half-time there were seven people who tried to descend to the pitch and clashed with security forces throwing rockets and flares at the forces," said Sayed. "They were arrested but we were surprised by the security director's instructions to let them go and to take them back to their places in the Masry Club stands."
"Before the end of the second half, three [security] formations were called to help secure the Ahly fans' exit, bringing the number of [security] formations inside the stadium to nine," said Sayed.
Sayed said that after the game ended, between 6,000 and 7,000 Masry fans descended onto the pitch and began attacking the police officers and soldiers who could not fend off the attack as they had been issued strict instructions not to use batons or any form of violence.
Sayed alleged that after the Ahly players went into their dressing room, 20 masked men wearing the Palestinian flag on their backs ran out of the stadium.
Edited translation from Al-Masry Al-Youm