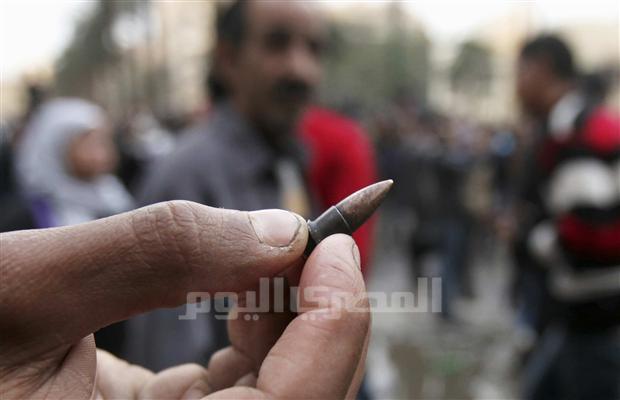 Security was beefed up on Monday around the Cabinet, parliament, Shura Council and Interior Ministry ahead of commemorating the anniversary of the clashes in front of the Cabinet.
Several central security troops and police armored vehicles have been deployed, in addition to three fire engines near the ministry.
Traffic flowed regularly in Tahrir Square, despite the tight security measures taken. Military vehicles have also been stationed at entrances of the square. Central security troops provided by armored vehicles were stationed before the side gate of the Egyptian museum and Simon Bolivar Square.
On 16 December 2011, skirmishes took place between military and protesters who were staging a sit-in in front of the cabinet to condemn the forced dispersal of the Tahrir Square sit-in on 19 November 2011 .
The ensuing violence betweent he two sides injured 255 people while three others were killed.
Edited translation from MENA