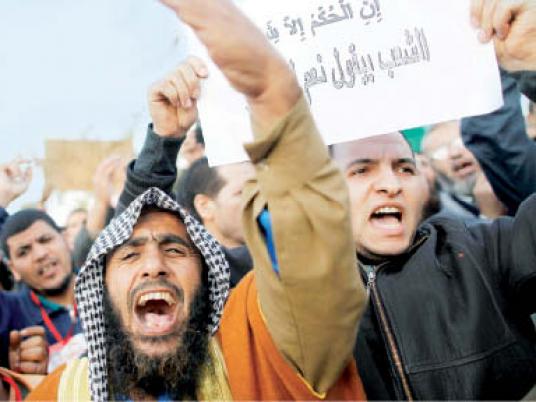 The Interior Ministry has announced raising its security alert to the highest degree as Islamist factions allied with deposed president Mohamed Morsy continue to lobby for massive protests on Friday against the government that ousted the former Muslim Brotherhood leader from presidency.
The Salafi Front, a renegade from the mainstream, pro-regime Salafi Daawa, has urged an "Islamic revolution" on 28 November, saying it is ready with plans to encounter security forces.
Assistant Interior Minister Abdel Fattah Othman told Al-Masry Al-Youm that the ministry has embarked on a campaign of arrests targeting people accused of instigating protests on Friday, while security measures had been intensified outside "sensitive facilities".
He pointed that "the ministry has laid down a thorough plan to secure state utilities against calls for sabotage and violence", accusing the Muslim Brotherhood of spurring followers on taking part in the "unlicensed protests".
Meanwhile, the Salafi Front urged backers to rally outside mosques following Friday prayers. It called, in a statement on Monday, for solidarity with what it labelled "the uprising of the Muslim youth" and "bringing down military regimes" as the statement put it.