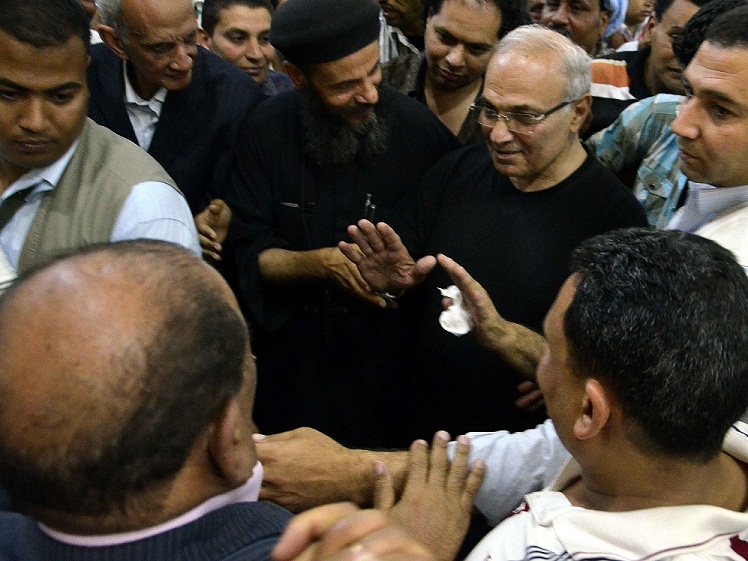 Dina Hussain, attorney of Egyptian presidential hopeful and former Prime Minister Ahmed Shafiq said Saturday that her client has been arrested in his house in the UAE and being deported to Egypt.
In a Facebook post, Hussain added that all communications with Shafiq are now blocked. She said that the presidential hopeful is being deported to Egypt on a private jet.
Shafiq dismayed UAE authorities on Wednesday shortly after declaring his intentions to run in Egypt's presidential elections in 2018, saying that he was prevented from departing from the UAE.
UAE Minister of Foreign Affairs Anwar Gargash posted a series of tweets claiming there was "no obstacle" stopping Egypt's Shafiq from leaving the country, and that the UAE was saddened by Shafiq's "thankless" response to its hospitality.
Shafiq was a candidate in Egypt's 2012 presidential elections, where he lost by a slim margin to the now ousted President Mohamed Morsi of the Muslim Brotherhood.

He was also a senior commander in the Egyptian Air Force and later served as former President Hosni Mubarak's last Prime Minister during the 25 January Revolution of 2011.
Edited translation from al-Masry al-Youm