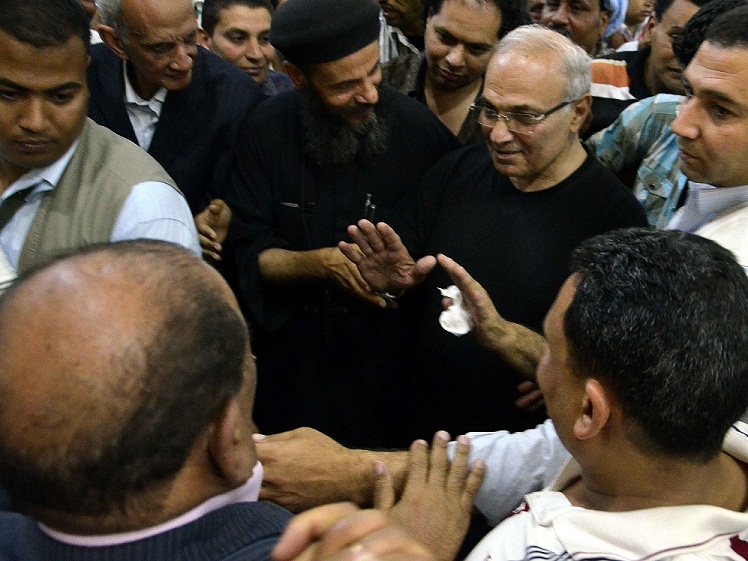 Former presidential hopeful Ahmed Shafiq said he would strongly back Defense Minister Abdel Fattah al-Sisi for presidency with all the strength he has.
Shafiq, who lost run-off elections to the Muslim Brotherhood's Mohamed Morsy in 2012 before moving to the UAE, said in a phone-in with Al-Youm satellite channel late Thursday said that the president's seat should be occupied by "a patriot who enjoys the consensus of most Egyptians."
Shafiq said he was "badly" in need to return to Cairo, but said he was "waiting for the step that would make him return to Cairo."
Brotherhood-linked Rassd News Network had published leaked recordings in which Shafiq waged an attack against Sisi's almost-certain nomination. Shafi, a former Air Force commander, confirmed the statements but said Sisi enjoys the best chances or winning and recommended unity behind his candidacy.
Edited translation from Al-Masry Al-Youm