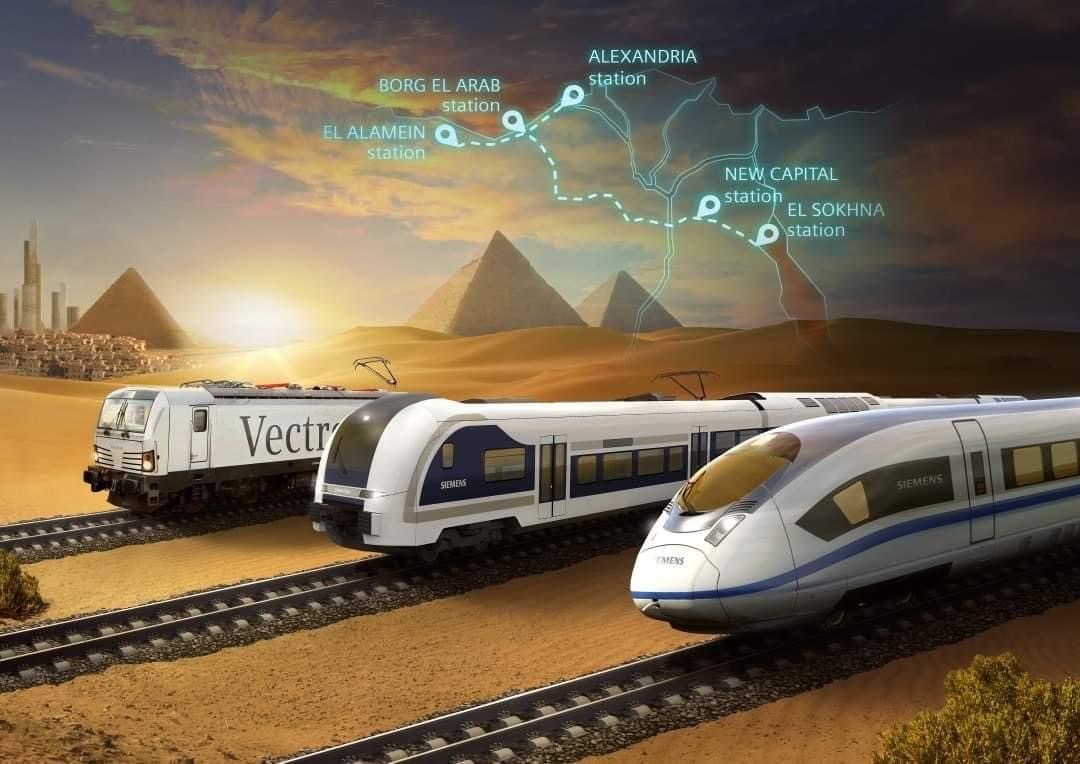 The President and Chief Executive Officer of Siemens Joe Kaeser said that his company is implementing the first highly efficient integrated electric train system in Egypt over a 1,000-kilometer stretch, with an investment cost of the first phase of about US$3 billion.
In an interview with Al-Masry Al-Youm, Kaeser added that this stage alone will provide 15,000 new job opportunities, with 2,000 people employed in permanent jobs in the first line connecting the eastern and northern coasts.
He continued that the success of establishing giant power stations in Egypt prompted the company to repeat the experiment and to contract for the nation's first smart electric train.
This step comes in tandem with the company's global contributions to the establishment of vital infrastructure in Egypt. The project also includes design, supply, construction and financing arrangement work, in addition to a 15-year maintenance contract he added.
Egypt signed a memorandum of understanding with Germany's Siemens in January for the construction of a US$23 billion high-speed train line linking Egypt's eastern and northern coasts.
Work would start immediately on an initial 460-km section running from Ain Sokhna on the Red Sea to New Alamein on the Mediterranean coast, passing through the New Administrative Capital in the desert east of Cairo.
The initial phase would include 15 stations and be completed in two years.
Siemens built three 4.8 gigawatt electricity plants in Egypt beginning in 2015 at a total cost of $7 billion. Each of the three gas-powered plants was billed at the time as the biggest in the world.
Edited translation from Al-Masry Al-Youm