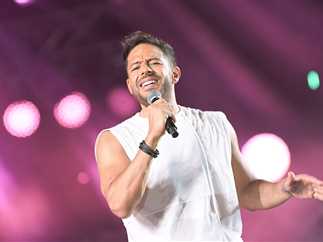 Egyptian singer Mohamed Hamaki announced that he was getting ready for his first acting experience through a movie.
He added in "Sabah al-Khair Ya Masr" (Good Morning Egypt) program that filming would begin by the end of the year.
"I love cinema very much, I do not want to do a cliché and be just a singer who headed to acting to use cinema to serve him as a singer."
"Recently we had a very good movie, I felt that this is the movie that I was waiting for, and God willing, we will announce it soon after the release of (my new) whole album. We will start filming and the movie will be during this year," he said.
Hamaki recently gave a concert on August 27 the in New Alamein City.
He also released a number of songs in the past few days through his official YouTube channel, including  "Law Hatsib" (If you're going to leave) song, which recorded 10 million views.