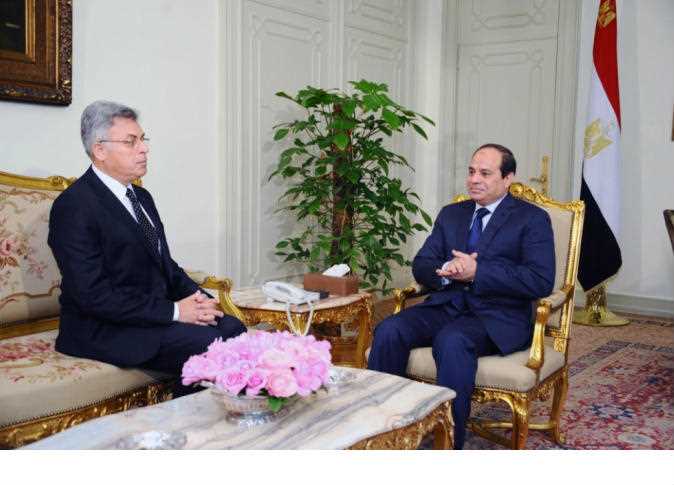 President Abdel Fattah al-Sisi issued a decree on Saturday appointing the former head of the Administrative Control Authority (ACA) Mohamed Erfan as an adviser to the President on governance and information infrastructure.
Erfan was appointed head of the ACA in April 2015, having previously held different positions in the ACA since 1986. Under his tenure as ACA head, several big corruption cases were investigated.
President Sisi has on Thursday appointed Sherif Said Eddin Khalil as the next ACA head.
Khalil served as the commander of the Egyptian peacekeepers in South Sudan, the attaché of the Ministry of Defense in Germany, the commander of the Southern Military Command, and director of the infantry department in the Egyptian Armed Forces.
He obtained many academic qualifications, including Bachelor of Commerce from Ain Shams University, Master of Military Science from the College of Command and Staff, a PhD from the Military Academy of Nasser and Doctor of Strategic Planning and National Security from the National Defense University of China.
Edited translation from Al-Masry Al-Youm