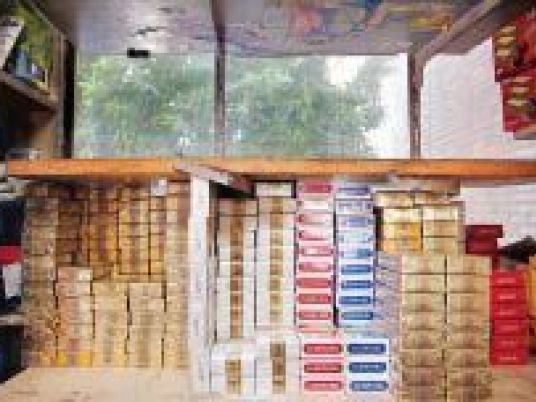 President Abdel Fattah al-Sisi canceled on Sunday a former decision by toppled President Mohamed Morsy that imposed a tax on a large number of goods.
The tax was retained on domestic and imported cigarettes, alcohol, beer, wine, liquors and alcoholic beverages.
The new prices will be applied starting Monday.
The tax rate is 200 percent with a minimum of LE400 for each (100 liters), whether the product is locally produced or imported. The law requires the imposition of a tax equal to 50 percent of the value of each package of imported cigarettes, in addition to the specified rate of tax the importer pays on each package separately according to its price.
For local cigarettes, the tax rate will be specified according to the price of each package.
Morsy issued a decree on 6 December 2012 raising taxes on 53 items including cigarettes, and alcoholic beverages.
Edited translation of Al-Masry Al-Youm