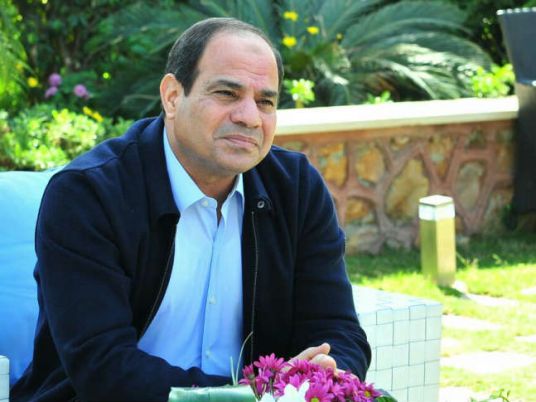 President Abdel Fattah Al-Sisi has ruled out an Islamist win during the anticipated parliament elections which he promised to run before the end of March 2015.
"My bit is on the awareness of Egyptians during the next elections", he was quoted by former Kuwaiti information minister Sami al-Nisf, who spoke to Al-Masry Al-Youm following Sisi's meeting with a delegation of Kuwaiti media figures and businessmen.
"Nobody can buy Egyptians' votes," Sisi was quoted as replying to his guests, who voiced fears that "dishonest" tactics would be used to lure voters during the polls.
Islamists dominated a majority of the People's Assembly under the formerly-ruling Supreme Council of the Armed Forces in 2012 before the Supreme Constitutional Court dissolved it in June of the same year.
Parliamentary elections were scheduled to be held before the end of 2014 based on the roadmap that was declared following the ouster of Mohamed Morsy. But the delay in adopting the law on constituencies disabled the government from setting a timetable for the vote.
The delay has provoked government opponents who see it as a violation of the roadmap.
Edited translation from Al-Masry Al-Youm