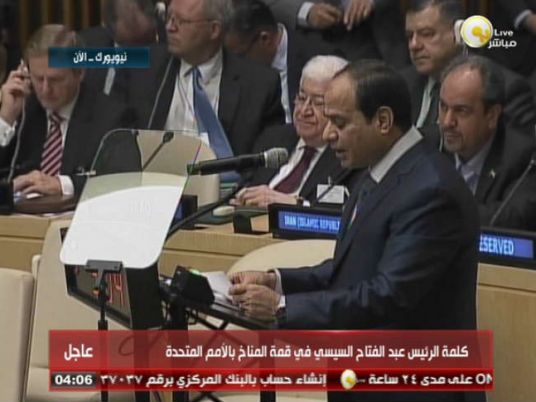 President Abdel Fattah al-Sisi has said that Egypt is specifically interested in obtaining a seat at the United Nation's Security Council representing African nations for the council's 2016-2017 session.
In the third part of an interview with Saudi Arabian newspaper Okaz, published on Wednesday, Sisi said his country had previously been elected an UNSC temporary member four times and "actively contributes to UN peacekeeping forces with 2.569 police and army personnel."
Sisi also noted Egypt's active role in Africa, which involves sharing expertise in the field of development.
"This Egyptian credit is enough to bring success to attempts to win a temporary seat at the security council," the president said.
Only five states have permanent memberships at the Security Council: The United States, Russia, China, France and Britain. They have the right to veto, and therefore halt, the implementation of UN resolutions.
Edited translation from Al-Masry Al-Youm