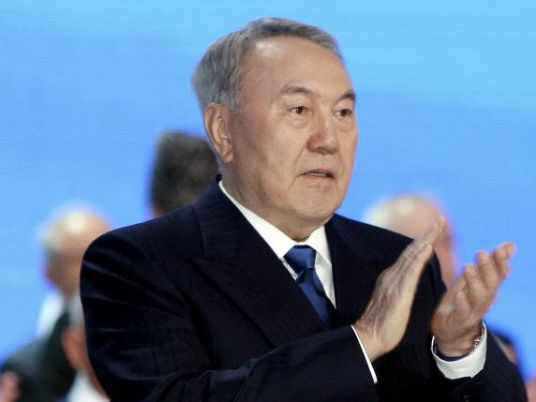 President Abdel Fattah al-Sisi arrived in the early hours of Friday morning in Astana, the capital of the Republic of Kazakhstan, starting an Asian tour that includes Japan and South Korea.
Sisi is scheduled to meet with Kazakh President Nursultan Nazarbayev and the prime minister of Kazakhstan to discuss bilateral relations and to exchange views on international and regional issues of common interest, including confronting terrorism.

Sisi will deliver a speech at Nazarbayev University that will discuss political and economic developments that Egypt has witnessed over the past few years, as well as regional developments and means of fighting terrorism and developing religious discourse.
Sisi has directed Egypt's foreign relations to the east since he took office in June 2014, in what is called by political science analysts as "looking east" through the expansion of relations with countries like China, Russia and former Soviet Union countries.
Kazakhstan is the largest Central Asian country and its size is twice the size of Egypt, said Nourhan al-Sheikh, professor of political science at Cairo University.
Kazakhstan also has great potential and is a promising and important country in the region as it has nuclear capabilities and is one of the largest wheat exporters in the world, said Sheikh, pointing out that the Asian country has oil natural gas reserves.
Kazakhstan has strong relations with Russia and there is a consensus between both countries and Egypt in the field of counter-terrorism, Sheikh said in a statement to Al-Masry Al-Youm Thursday.
Edited translation from Al-Masry Al-Youm