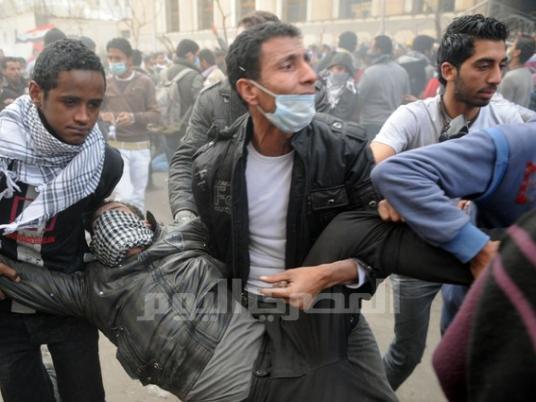 The Cairo Criminal Court ordered the release Thursday of six defendants accused of involvement in the February Mohamed Mahmoud Street clashes on the condition that they are not being investigated for other crimes.
Thirty-three defendants are accused of setting the tax authority building on fire and attempting to storm the Interior Ministry during protests over the deaths of 74 football fans in violence following a match between Cairo-based Ahly Club and the Port Said home team, Masry.
The court adjourned the trial to 14 October to give the defendants' defense team time to study the case and to notify defendants who failed to appear at Thursday's session.
The six defendants who had been detained were present in court Thursday, along with others who had already been released.
Defense attorneys requested that CBC channel presenters Lamees al-Hadidy and Khairy Ramadan testify in the case, in addition to channel owner Mohamed al-Amin, state-run Al-Ahram newspaper reported on its website.
One of the lawyers said the CBC channel reported that the tax building was on fire four hours before the incident took place. He demanded to question the presenters and the channel owner about the source of the news.
Demonstrations broke out in front of the Interior Ministry on 2 February against the reportedly poor security during the Ahly-Masry football match in Port Said. According to the Health Ministry, eight people died in the Cairo clashes.
Edited translation from All-Masry Al-Youm