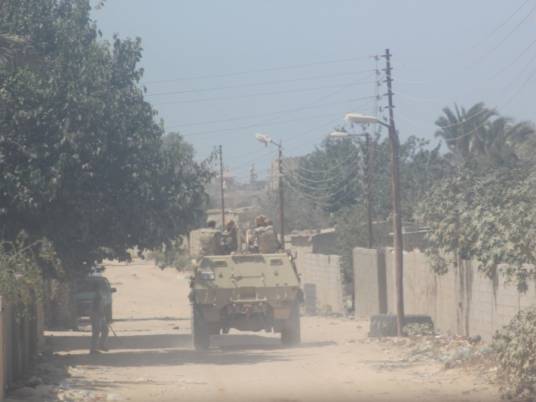 Major General Mahmoud Hefnawy, head of South Sinai Security Directorate, told Al-Masry Al-Youm a suicide bomber tried to blow up a public transport bus, but the explosive belt exploded 70 meters away from the bus, injuring two people.
The suicide bomber was killed, Hefnawy added.
Soldier Ahmed Ali Omar was killed and five policemen were injured in another suicide bombing at a checkpoint in al-Tor City, South Sinai on Friday morning. The suicide bomber was also killed.
Security sources said the two bombings occured at the same time.
An official source at the Information Center affiliated with the Interior Ministry said the security forces combed the areas around the bombings and detected a private car that included RPG shells. The car was seized and explosive experts examined the car, the source added.
The security authorities intensify their efforts to determine the circumstances of the two incidents and identify the perpetrators, he said.
Edited translation from Al-Masry Al-Youm