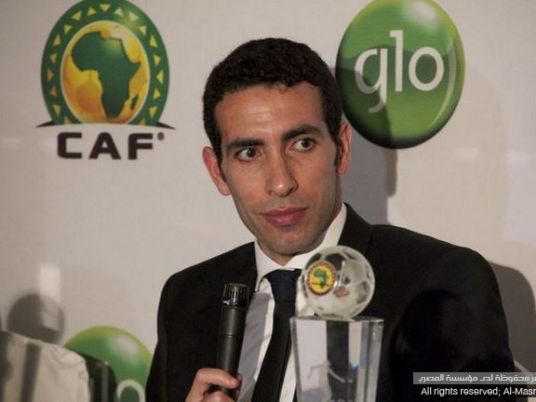 The Supreme Administrative Court's State Commissioner Authority has recommended that the verdict issued to remove the asset freeze imposed on retired football star Mohamed Abu Treika be upheld.
In a report on the legal opinion on the challenge filed by the government through the State Lawsuits Authority, the commissioner authority urged that the challenge be rejected due to being based on incorrect facts.
The report said one of the citizens filed a lawsuit at the Court of Urgent Matters demanding the ban of Muslim Brotherhood activities and freezing the organization's assets as well as those of its members. The court then banned the group's activities as well as those of its subsidiaries and properties of its members. A committee was formed by the Cabinet to run the frozen assets, before another committee from Justice Ministry was formed to be in charge of running the assets.
That committee, according to the report, made a decision according to the national security agency investigations which indicated that Abu Treika was affiliated to the group, thus his assets should be frozen in accordance with the verdict by the Court of Urgent Matters.
The report added that the decision was made without relying on any legal evidence, which would have authorized it make such a decision, but rather only relied on the verdict, which makes the decision an assault against the property of Abu Treika.
Retired football star, Abu Treika led Egypt's national team for nearly a decade and is widely considered to be the most admired player in his generation.
Football enthusiasts expressed their shock on social media and called the government move "unfair" in support of ex-midfielder Mohamed Abu Treka after he was put on an official terror list.