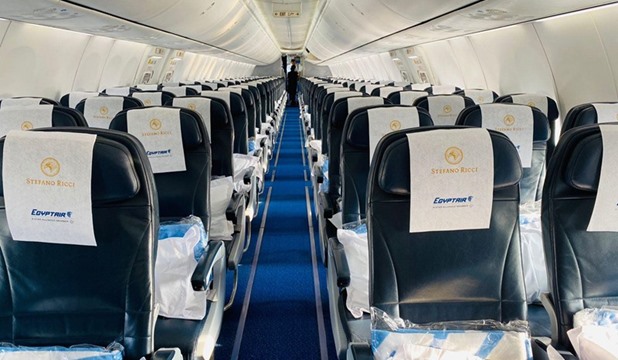 EgyptAir operated two flights carrying back to Italy 250 representatives of the luxury Italian menswear brand Stefano Ricci, after they had celebrated the brand 50th anniversary in Luxor.
The private flights, which also carried dozens of artists, fashion designers, models, and top journalists, arrived at Bologna Airport on Monday from Luxor, EgyptAir said in a statement.
The Italian company's decision to select EgyptAir for carrying its guests who participated in such a global event testifies to EgyptAir's quality services, as well as Egypt's great standing at the international level, added the national flag carrier.