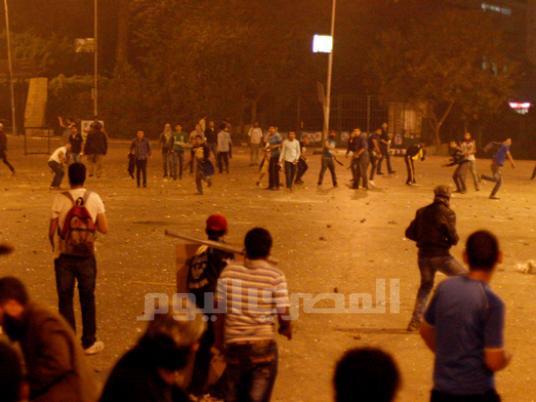 School students in the area surrounding Tahrir Square are suffering from psychological damage because of the violence that took place there during the 25 January revolution, including tension, anxiety, depression and post-traumatic stress disorder, according to a recent Egyptian study.
The results of the study were presented by Dalia Enaba, professor of psychiatry at the Faculty of Medicine at Cairo University, in a session held Tuesday as part of the 10th Annual Conference of Medical Sciences, organized by the National Research Center.
"The study aimed to identify psychological symptoms recorded for primary school children around Tahrir during the January revolution," Enaba said in a statement. "The sample included 515 children in fifth and sixth grade in six schools. The children belonged to one private school, two public schools and three experimental schools.
"The results of the study revealed that females were more vulnerable than males to violent incidents that took place in the revolution, and that depression and stress were more prevalent among public school students and experimental school students than private schools," she added.
Enaba noted that the study showed that 67 percent of students said their lives are worse since the revolution in light of the psychological symptoms, nightmares and frightening dreams they suffer. She added that these psychological problems were reflected in the students' weak academic achievement and problems in communicating with others.
A psychological examination is needed for children in schools, Enaba added, especially females who were more affected by the events.
Edited translation from MENA