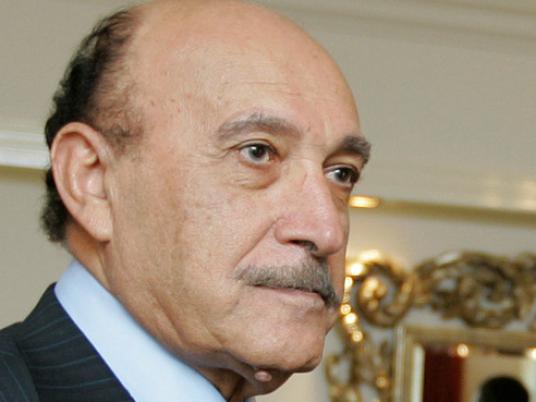 Mohamed al-Faham, grandson of the late Omar Suleiman, said Saturday he would sue the Jama'a al-Islamiya after one of its leaders said praying for Suleiman or attending his funeral is against Islam.
The former intelligence chief died Thursday in the US and recieved a military funeral in Egypt on Saturday.
A member of the Jama'a al-Islamiya's shura council, Tarek a-Zomor, had said in a press statement "Omar Suleiman does not deserve honoring and praying over his body."
"[Suleiman's death] is a lesson to all those who contributed to supporting the continuation of the former regime, and should motivate them to take the initiative to repent of their injustices before they die," said Zomor.
Suleiman, Hosni Mubarak's last prime minister and later a presidential candidate in this year's elections, was considered by many to be Mubarak's most trusted man and an accomplice in Israel's siege of Gaza.
His spy agency was responsible for suppressing opposition groups in Egypt, and in his role as spy chief he led a crackdown on Islamists. He was also involved in the post 9/11 extraordinary rendition program, in which terror suspects, often Islamists, were kidnapped by Americans and shipped to Egypt for interrogation, sometimes involving torture.
The Islamist organization Jama'a al-Islamiya formed in the 1970s and engaged in armed confrontations with security forces in the 1990s, aiming to depose the Mubarak regime and establish an Islamic state. In the late 1990s it renounced its violent, jihadist ideology, and apologized for previous attacks that had killed hundreds. Its members were targeted by the intelligence services, but since the 25 January uprising many have been released from prison and it now has a political arm, the Construction and Development Party.
Edited translation from Al-Masry Al-Youm