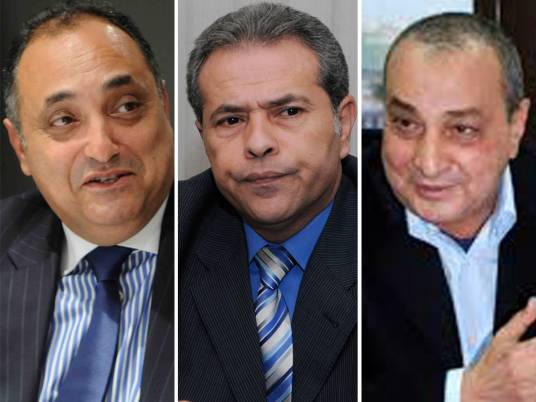 Suzanne Thabet, wife of the former President Hosni Mubarak said that she did not seek to bequeath Egypt's rule to her son Gamal, explaining: "I never sought hereditary rule for my son Gamal because the life I have lived with my husband was not really fantastic so I never wished [a similar life] for my son."
In Part IV of the dialogue, which was published by the Kuwaiti media personality Fagr al-Saeed on Twitter, on Monday morning Suzanne said: "If we had planned for hereditary rule, we would have introduced our children to the military because we know Egypt cannot be ruled except by sons of the military institution.
"Tarnishing my reputation with these charges was schemed and not a coincidence. I know who is behind it," she added.
She talked about her husband Mubarak, saying: "The president was harsh with us for fear of people's talk."
"After the legends that have been said about me, I regretted that I did not enjoy my life as it should as long as the final result was the same."
Mubarak did not allow the interference of his wife in his work, she said. "When he received an important phone call in my presence I used to leave."
"I do not have a private life or friendships. My life is for my husband, my children and charity work which was taking all my time."
"I can not forget the positions of the mother of all sheikhs, Sheikha Fatima bint Mubarak, from me and my small family."
"She is more than a sister to me and has all due appreciation and respect. She invited me more than once to the UAE but I cannot leave my husband and sons in this ordeal," she concluded.