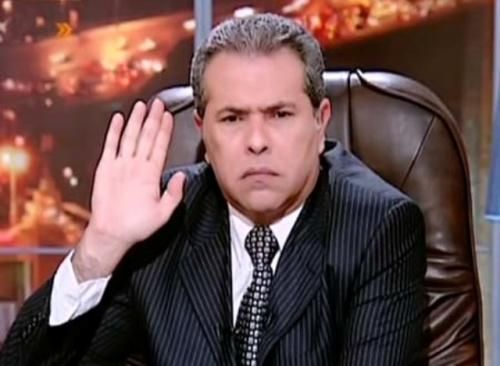 Controversial TV host Tawfik Okasha has returned to host his program "Misr Al-Youm" on al-Assema channel, which will air two days per week.
According to Okasha's son Ibrahim, his father is preparing for his return on screen this week after two years of suspension. Okasha hosted the same show for years on Faraeen channel before it was suspended.
Okasha disappeared from the media arena in March 2016 after his parliament membership was withdrawn because of an unauthorized meeting he held with the Israeli ambassador to Cairo.
The Faraeen channel, owned by Okasha, subsequently announced that it was suspending broadcasting all together.
Social media users circulated a post attributed to the Faraeen's social media page, which remains active despite the channel's suspension, announcing the return of Okasha on the show "Kalam Gedid" on March 14, 2018 after an over two-year absence.
Edited translation from Al-Masry Al-Youm