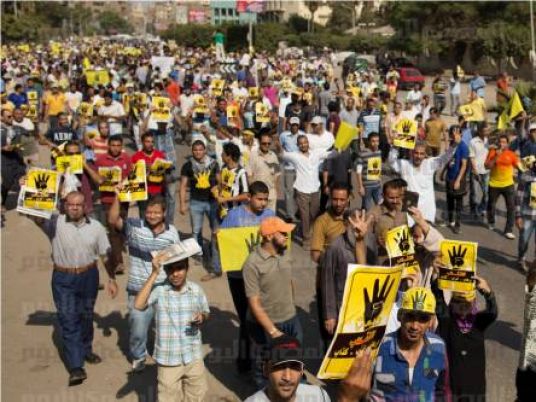 The Education Ministry suspended a teacher in New Valley governorate after he made a Rabaa sign during a visit to the school by the Egyptian planning minister.
The teacher was suspended from work for 15 days and referred for interrogations.
Education Minister Mahmoud Aboul Nasr said he ordered the teacher be suspended for violating the instructions of the ministry not to practice politics in schools.
"Education has nothing to do with politics and the ministry adheres to [the principle of] educating all Egyptians without discrimination," Aboul Nasr said in a statement.
Aboul Nasr added he issued a decision to refer teachers who practice politics in school to an administrative position.
Aboul Nasr pointed out that students who also violate the ministry's instructions would be suspended for three days, then a week, and then 15 days. In case of repetition, the student would be dismissed permanently from school.