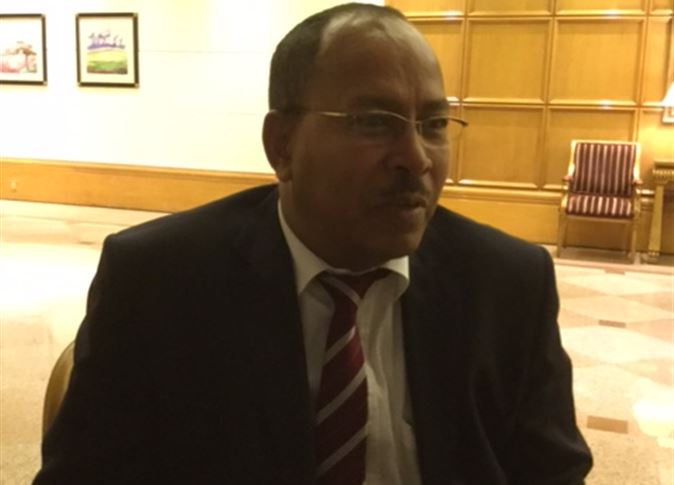 Two French consultancy firms will begin long-awaited technical studies in mid-February on the potential effects of Ethiopia's Grand Renaissance Dam on Egypt's and Sudan's Nile water shares, Ethiopia's official news agency said on Saturday.
BRL and Artelia were selected during a meeting in December in Khartoum by the foreign affairs and irrigation ministers from the three countries, the agency said.
It quoted Ethiopia's irrigation minister Motuma Mekasa as saying that construction at the controversial undertaking will, however, continue parallel to the studies. He added that ministers, MPs and media figures from Egypt and Sudan were welcome to visit the project's site as a goodwill gesture from Addis Ababa.
Technical experts from the three countries will review and approve the offer by the two firms early February in Khartoum, coinciding with a new round of meetings by ministers from the three states.
Alaa Yassin, an adviser to Egypt's Water Resources and Irrigation Ministry, told Al-Masry Al-Youm that the studies are expected, within 12 months maximum, to assess the negative consequences of the Ethiopian project on environmental, social and economic levels.
The three countries have been struggling to eliminate disputes over consultancy firms being sought to conduct technical studies on the dam's impact. But disagreements also remain concerning Egypt's demands to halt construction at the dam, which is reportedly 50 percent complete, until studies are finished.
Egypt fears the dam will affect its historic Nile water share of 55 billion square meters, which it has had access to since a 1959 agreement with Sudan. Ethiopia, meanwhile, has frequently reassured Cairo that its water share will not be affected.
Edited translation from Al-Masry Al-Youm