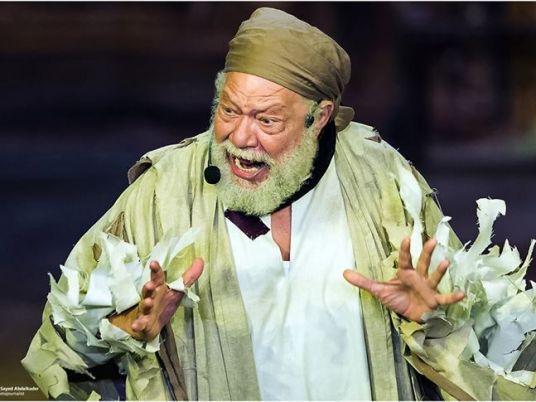 The Ministry of Culture is organizing a number of activities in celebration of Eid al-Fitr, including art and theatre shows, aimed at keeping the public entertained over the holiday that marks the end of Ramadan.
Groups of performers working under the General Authority for Culture are giving a puppet show at the Abu Reish Hospital, while the Egyptian Puppet Troupe, as well as a Tanoura performance group, are performing at a Bulaq facility for youth.
On the third day of Eid, the Gharbeya Troupe of Folk Arts will give performances at the 57357 Hospital in Tanta, and the Shubra al-Kheima Choral Group is performing at the 57357 Hospital in Cairo.
Several theatres have already begun their Eid shows. A new show entitled "A Night From the One Thousand and One Nights" is set to open on the second day of Eid and will be put on again on the third day also. The show stars celebrated Egyptian actors such as Yahya Al Fakharany and Lotfy Labib, among others.
On the Taleea Stage, actor and producer Ahmed al-Sayed is set to open a new show entitled "Perfum", which talks about the struggles of the hearing and speech impaired, written and directed by Mohamed Alaam, with music composed by Islam Ashraf. Another popular show entitled "A Good Person" is set to be re-performed, starring Naglaa Younis, Hany Abd al-Nasser and Hossam Hamdy, directed by Saeed Soliman.
The Taleea Theatre gardens, meanwhile, are preparing to receive a youth performance group will put on a show entitled "Na'Na' Al Geneina" or "Mint of the Garden". The show will open on the second day of Eid.
On Saturday, July 10, the International Park's stage in Nasr City is putting on a performance of "Roses and Jasmine" — a show for special needs audiences, written by Ayman al-Nimr and directed by Sherif Fathy.
The Tomorrow Stage troupe are putting on two shows in Eid, the first of which is entitled, "Gamila", and is set to be performed on the third day of Eid on the Tomorrow Stage. Meanwhile, on the Salah Jahim stage in the Balon Theatre, there will be a show entitled "Karakib Al Sahara… Joya."
Ahmed al-Sayed, manager of the Malik Theatre, said that his troupe would put on a show entitled "Waiting for Gouda", on the second day of Eid. While the National Children's Theatre will present "The Talented Artist" starting on the second day of Eid, also on the International Park Stage in Nasr City.
Finally, the Puppet's Theatre is putting on a show entitled "Abu Ali".