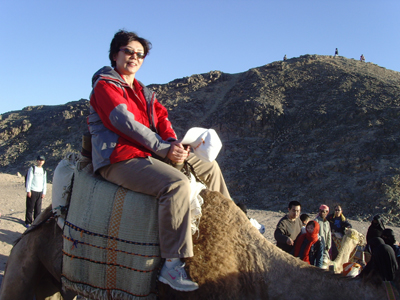 Dr Adela Ragab, economic advisor to the Minister of Tourism, said the ministry is considering reviving the idea of the VAT tax refund on goods bought by tourists from the Egyptian market, pointing out that the idea had already been put forward during the years 2009-2010, but was not implemented because of the political unrest over the past few years.
The idea is now being studied in collaboration with the Ministry of Finance, she said, adding that it aims at increasing tourist expenditure at Egyptian tourist destinations, as well as promoting Egyptian products; especially given that Egypt has unique traditional products that Arab tourists love, such as tents, silver and copper work, carpets, among others.
This step would encourage tourists to increase their spending in Egypt, encouraging sales and reviving the heritage and handicrafts market, she explained.
The recent floatation of the local currency is widely expected to have a positive impact on the tourism sector, because the value of goods in the Egyptian market is now cheaper than that of other markets, encouraging tourists to buy Egyptian products and raising the average tourist expenditure while in Egypt.
The size of tourist expenditure in the first quarter of this year stood at US$ 65 per tourist, in the second quarter it was $72 and it is currently ranging between $78 and 80.
Edited translation from Al-Masry Al-Youm