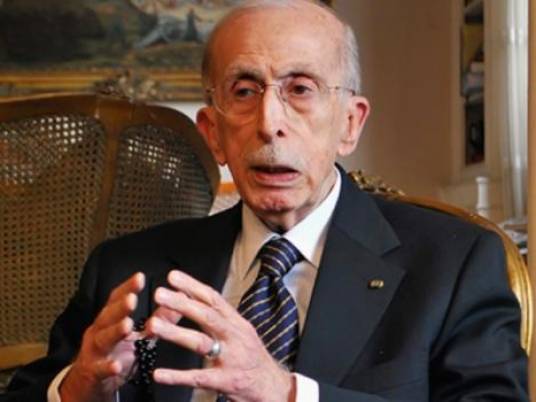 Minister of Transitional Justice and National Reconciliation Mohamed Amin al-Mahdy said that if the government does not manage to reunify Egyptians, Egypt will live revolution after revolution until the goals of the 25 January revolution are achieved.
The Ministry has a significant role in the establishment of an integrated democratic state, as well as in working in the interests of the people and the state, Mahdy told Al-Masry Al-Youm on Thursday.
"The causes of the uprising of 25 January and 30 June were defects in the political and parliamentary composition of the state," he continued. "That is what the Transitional Justice and National Reconciliation Ministry is currently seeking to fix through comprehensive political reform and by addressing all the deficiencies that were apparent in all previous elections."
The Transitional Justice and National Reconciliation Ministry is the eye of the people, not the source of any decisions or instructions, the minister said. Since he has taken office, he has sought to find out what the people want and how to overcome the transitional period to reach a reconciled society. He also wants to achieve the communication necessary between the people, the presidency, and the government.
Edited translation from Al-Masry Al-Youm