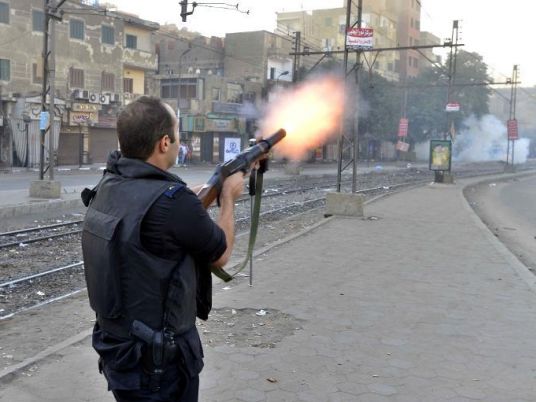 The Khanka Misdemeanor Court on Tuesday adjourned the trial of four police officers accused of killing 37 detainees and injuring eight, all who were supporters of toppled President Mohamed Morsy
The incident allegedly took place inside a police vehicle while officers were transferring the detainees to Abu Zaabal prison.
The trial was adjourned because the four defendants have not been transferred to the Police Academy, where the trial was held, to attend the session.
An official letter was submitted to the court saying the defendants were not transferred because police were too occupied with security preparations for the 25 January celebrations.
The public prosecutor accused Lieutenant Colonel Amr Farouk, Captain Ibrahim Mohamed Morsy, Lieutenant Eslam Abdel Fattah Helmy and Lieutenant Mohamed Yehya Abdel Aziz of murdering 38 Muslim Brotherhood detainees while transferring them to Abu Zaabal Prison and injuring others.
The officers denied the charges during interrogations and claimed that they were preventing the detainees from escaping.
The forensics report said that the detainees were deliberately killed using tear gas inside the closed vehicle.
Edited translation from Al-Masry Al-Youm