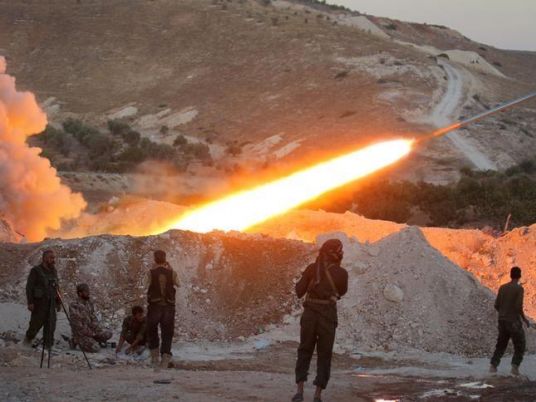 Turkey-backed rebels may extend their zone of control in northern Syria by pushing south and were now focused on heading toward the Islamic State-held town of al-Bab, Turkish President Tayyip Erdogan said on Monday.
Speaking at a news conference before departing for New York where he is due to address the United Nations General Assembly, Erdogan said Turkey's "safety zone" in the region could eventually span an area of 5,000 square kilometers (1,930 square miles).
Turkey last month launched its operation in northern Syria, dubbed "Euphrates Shield", aimed at clearing Islamic State from Turkey's Syrian border and stopping the advance of Syrian Kurdish fighters. So far, Turkey has secured a narrow strip of land along its border.
"As part of the Euphrates Shield operation, an area of 900 square kilometers has been cleared of terror so far. This area is pushing south," Erdogan said.
"We may extend this area to 5,000 square kilometers as part of a safe zone."
Turkey has long argued for the need for a "safe zone" or a "no-fly" zone along its Syrian border, with the aim of clearing out Islamic State and Kurdish fighters and of stemming a wave of immigration that has caused tension in Europe.
But Western allies have so far balked at the idea, saying it would require a significant ground force and planes to patrol, marking a major commitment in such a crowded battlefield.
Erdogan also said the Turkey-backed rebels – a group of Syrian Arabs and Turkmen fighting under the loose banner of the Free Syrian Army – were now targeting the Islamic State-held town of al-Bab.
"Jarablus and al-Rai have been cleansed, now we are moving towards al-Bab… We will go there and stop (Islamic State) from being a threat to us," he said.