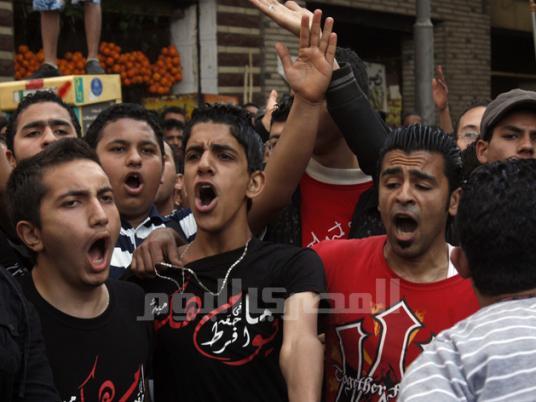 The Ultras Ahlawy, supporters of the Cairo-based football team Ahly, staged marches in different governorates Wednesday, demanding retribution for those who were killed in the Port Said Stadium violence, which claimed the lives of 74 and wounded hundreds more.
They also called for bringing the officials responsible for the massacre to account.
In the city of Tanta in Gharbiya governorate, hundreds of Ultras protested in front of the municipality headquarters, chanting slogans against the Interior Ministry and the military council, accusing them of complicity in the violence.
In Sharqiya, the ultras staged protests on the campus of Zagazig University, calling for revenge for the blood of the martyrs.
In Damanhour, they walked around the city carrying black flags, while in Aswan, they called for retribution for the martyrs of the revolution, Mohamed Mahmoud Street and the cabinet building violence, and the Port Said massacre.
Translated from Al-Masry Al-Youm