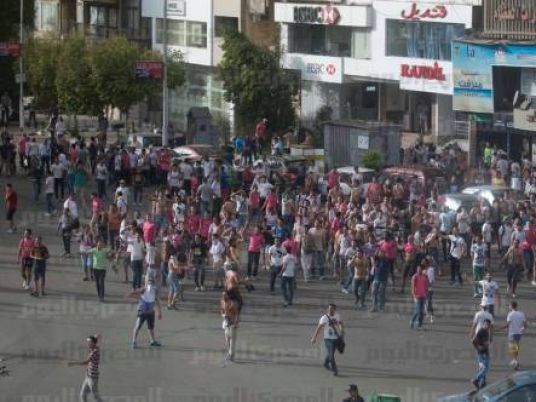 Ultras White Knights (UWK), a young group of Zamalek Club football fans, expressed anger at the decision of head of Zamalak Club Mamdouh Abbas for banning audience attendance during Sunday match between Zamalek and the Iobar Congolese in the African Champoins League.
Abbas has submitted a request to the Interior Ministry to ban audience from attending the match on Sunday afternoon.
The group published a statement on its Facebook page condemning Zamalek Club board of directors headed by Abbas for ignoring their demands and using violence against group members who protested last week.
The statement attacked Abbas and the Interior Ministry and vowed a harsh response in the coming hours.
The group accused Abbas's body guards and the police of attacking its members who were protesting at the club last Thursday, demanding Abbas be sacked.
The safe exit of the club's board of directors after the blood of fans has been shed became impossible, according to the statement. It added there would be important and strong moves announced for the group in the coming few hours.
Edited translation from Al-Masry Al-Youm