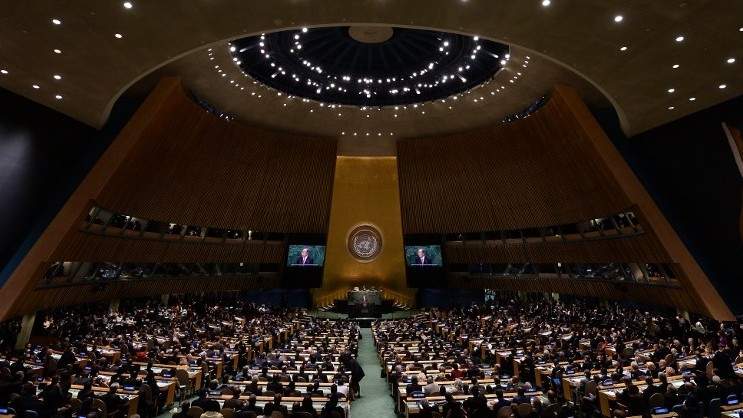 The United Nations General Assembly on Thursday adopted a resolution on tolerance submitted by Egypt, Saudi Arabia and Morocco entitled, "Promoting a culture of peace and tolerance to safeguard religious sites".
Egypt's permanent representative to the United Nations, Ambassador Mohamed Idris, on Friday explained that this resolution emerged in response to an escalation of religious intolerance, and addresses a growing need to promote coexistence and peace.
He added that the resolution urges all countries to take effective measures to answer all forms of hatred that lead to discrimination and violence.
This resolution is the second promoting peace and religious freedom submitted by Egypt and adopted by the UN within two months, Idris noted, as the UN on December 21 had previously accepted a resolution submitted by Egypt and UAE to declare February 4 an international day of human fraternity.
He said that Egypt's interest in this field stems from its position as a beacon of moderation and coexistence, and from its responsibility to actively promote constructive dialogue between religions and cultures, addressing all forms of discrimination people suffer due to their religious beliefs.
The resolution invites the Secretary‑General to convene a global conference aimed at advancing the United Nations Plan of Action to Safeguard Religious Sites, involving Governments, political figures, religious leaders, civil society and the media, among other stakeholders.